Comply with

OSHA's Vaccine Mandate
The only solution you need to manage employee vaccinations and testing.
COVID-19

Compliance Solution
The rapidly spreading Omicron variant is causing companies to change their "return to work" strategies, causing staffing issues and loss of productivity. Fortunately, there's a proven solution that can help: weekly testing.
One Stop Wellness can keep your company compliant with a HIPAA-compliant digital solution for weekly testing, vaccination tracking, and daily symptom assessments
Designed for the
OSHA Mandate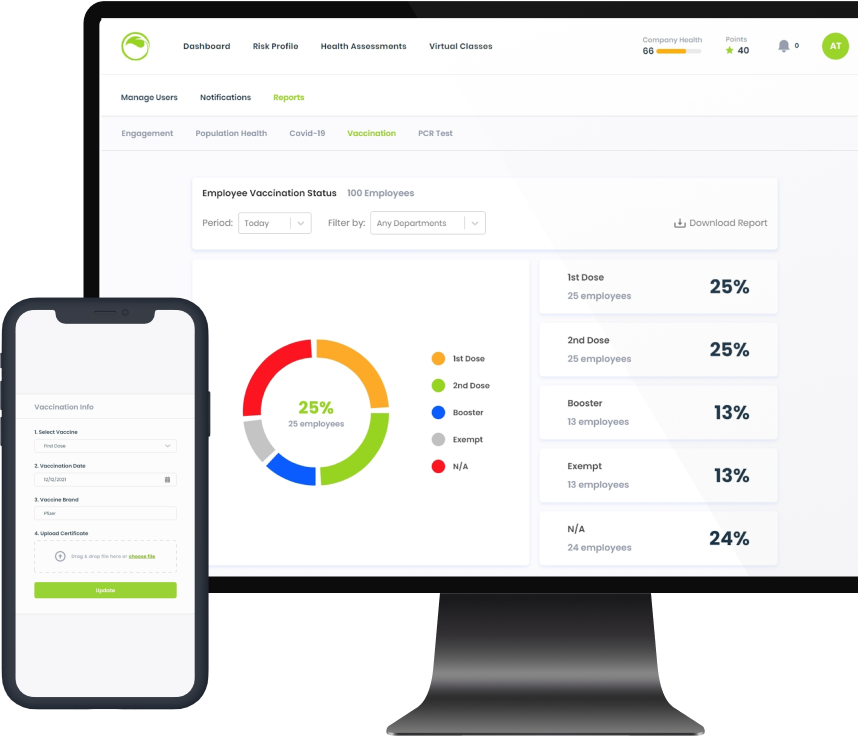 One Stop Wellness is designed to keep your organization fully compliant with all COVID-19 related mandates. Let us ease your mind and reduce your workload with our easy-to-use solution.